Your Passport to all the Certified  Live Cisco Training Classes you will ever need at the best possible price. There is no simpler or more cost-effective way to access all the Cisco Training  you and your team need than with a Firefly Cisco Passport. 
Firefly's Technical Education has a distinct engineering heritage and is the reason why our training and education practice equips IT professionals with the knowledge they need to quickly adopt new technologies and maximize new product performance. Our courses drive confidence, ensure successful deployments, and support accreditation plans and certifications. 
The Firefly Cisco Passport has been created to give access to the knowledge needed to master the challenges of deploying, securing, operating and maintaining IT solutions.  Firefly Passport helps Technical teams attend live, instructor-led courses taught by knowledgeable instructors experienced in real-world implementations.
12 Month Calendar of Virtual Live Instructor-Led Events
Live Support & Access to Our Experts
VIRTUAL LIVE INSTRUCTOR-LED CISCO PASSPORT CLASSES
Can't find the course you are looking for?
Please use the button below to view our complete catalog, and reach out to speak with one of our learning specialists so they can come up with a training package that will make sure your training needs are met.
You can now redeem CLCs for the following approved Learning Partner classes with Cisco
FIREFLY PASSPORT CALENDAR
Sun
Mon
Tue
Wed
Thu
Fri
Sat
SUPPLEMENTAL COURSE CONTENT
Topics covering Data Center, Networking, Security, DevNet and collaboration. Receive recorded sessions of classes you attend upon request
SELF-PACED DIGITAL CONTENT
7,400+ focused learning courses across 750+ technology tiles, including Microsoft, CompTIA, AWS and more
5,000+ Courses in IT and Cloud Engineers
2,300+ Courses for Developers
125+ IT Governance and Project Management Courses
150+ Real Hands-On Labs
Online Certification-Grade Practice Exams for 70+ certification tracks
Online Developer Bootcamps
The Firefly Passport License includes access to on-demand content so you can take courses on a schedule that makes sense for you and your business. Earn certifications and expand your knowledge at your own pace. 
Our Support team is here to make sure you get the most out of your training by giving you access to our instructors so you can get specific questions answered. 
PASSPORT PRICING & FEATURES
LICENSE TIERS
1 LICENSE | $4.995
2-5 LICENSES | $4,750
6-15 LICENSES | $4,250
16-25 LICENSES | $3,750
ENTERPRISE LICENSES | CONTACT US
*Limited to one course at a time. Classes with no registered students will not run. 
**We can also work directly with your organization and customize course content to help you meet your business objectives. Navigate new technologies and overcome the challenges of new product introduction.
Receive Quote or Contact Us For Enterprise Pricing
If you are looking to attend one specific course, you might consider a VISA. VISA holders can sign up for a class from the Passport Calendar, with an option to upgrade to a Passport 6-weeks following the class. 
To Learn More About Passport & Visa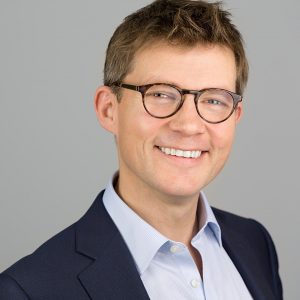 "The Firefly training company has been my primary training center over the last years.  This is the most comprehensive training vendor that I have been used.  The combination of leading vendor courses and customer-oriented presentation style make this training center as a perfect match for my day-to-day work.  Highly recommended for IT professionals."
"I love the fact that one can stay in the comfort of your own house and get this quality training. The instructors put in so much effort on explaining and examples. The lab work is a great touch helping with some hands-on training. "